Free Virtual Quotes
Contact us now for a free Virtual Quotation. We will book in a time with you and one of our expert estimators and using Facetime, Whatsapp or Skype and you can walk us through your property remotely for an obligation free quote.
If you are happy to wait until the current crisis has passed we can also put you on a priority waiting list for when business goes back to normal.
Get a Quote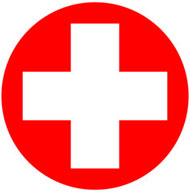 Thanks for your support during this difficult time. Due to the current health crisis we have taken up some new measures to protect our staff, we are no longer shaking hands and all staff are required to maintain the recommended social distance while meeting. Please advise the office if there are any new unwell or quarantined parties before our scheduled appointment so we can reschedule promptly. For more information feel free to call us, or have a read through our
company policy
and staff safety requirements for yourself.
Now operating across four locations, Darryl Hathway Painting & Decorating are able to offer you superior painting and home improvement services whether you are located in Brisbane, Gold Coast, Sunshine Coast, or Townsville.
Call (07) 3395 7930 or visit any of our offices and find out how we can transform your property today!
Brisbane
To finish off a new build in style or restore an older property to its former glory, our premium services are performed by experienced Brisbane painters with an artisan's eye for detail. Restoring grand old Queenslanders is our specialty. We also specialise in painting modern apartment blocks with their strong tones and pops of colour.
Monday to Friday: 7:30am – 4:00pm
Saturday: 9:00am – 2:00pm
Office closed 21st Dec -11th Jan

(07) 3395 7930
Townsville
Not only are we experienced Townsville painters, we are also North Queensland locals who understand how to complete any project in such a way that will withstand the extreme sun and storms. Our painters focus on quality work and superior service, and can use heat reflective paint and are trained in expert techniques to extend the life of your paintwork.
Monday to Friday: 9:00am – 5:00pm
Saturday: 9:00am – 2:00pm
Office closed 21st Dec -11th Jan

(07) 3395 7930