Painting Hawthorne
Suburb Guide
Hawthorne is a family friendly Brisbane suburb which offers the relaxed community feel of suburban life, with the prestige of a riverfront locale and close proximity to the CBD. Boutique cafes and grocers appeal to locals and visitors alike, and the original park-adjacent Hawthorne cinema provides a nostalgic experience within its 1940s façade. Whilst the main arterials from Hawthorne are commonly congested during peak times, alternative transport is available via the Ferry Terminal at Hardcastle park and provides commuters a peaceful trip around the New Farm peninsula as the Brisbane River curves towards the CBD.
Darryl Hathway Painting & Decorating is proud to call Hawthorne home, with our main office located on Hawthorne Road. We love the community and the variety of the architecture here, and have had the honour of painting many Hawthorne homes over the years.
Queenslander Homes
One of the main draws of this suburb for us, as painters, is the large volume of Queenslander homes. As experts in Queenslander restoration and painting we love the unique challenge of bringing these old homes back to life.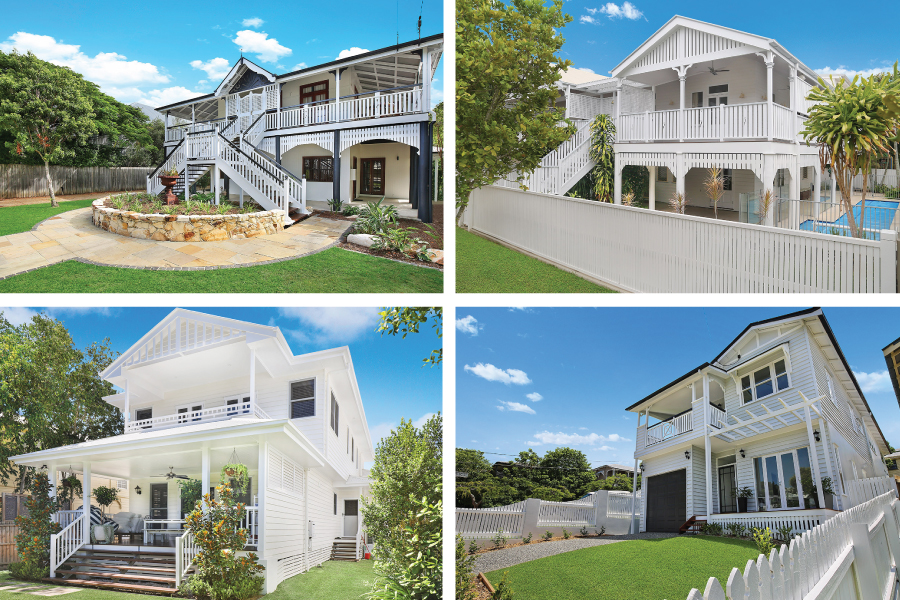 Example of our work transforming beautiful Queenslander homes in Hawthorne, Brisbane
We've recently written an article outlining some of the common considerations in painting and restoring Queenslanders. But what factors need to be considered for Hawthorne Queenslanders?
When choosing a colour scheme, it is always important to pay attention to the character of the neighbourhood and the look of the surrounding houses. It could be helpful to take a drive around the local area to take note of existing colour schemes and any that appeal to you. In our Hawthorne work, we've found colour choices have trended towards whites, often with a darker colour accenting gutters or railings.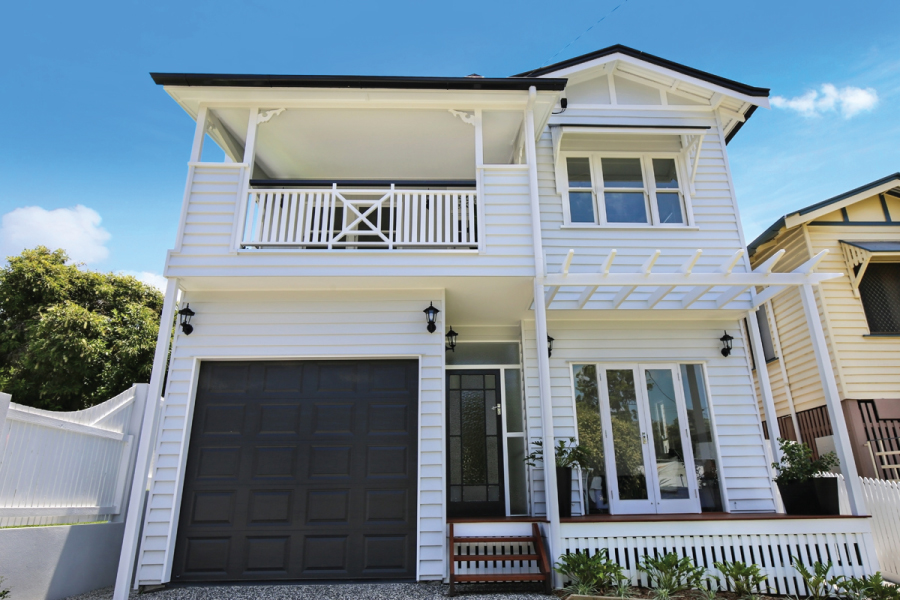 A Queenslander home on Beatrice St, Hawthorne, painted by Darryl Hathway Painting & Decorating
If this doesn't suit your taste, however, the great thing about Hawthorne is that the sheer volume of Queenslander homes have a wide array of existing colour schemes, giving you greater freedom to choose a palette that suits your taste and will also fit in with the local area.
If you want some help with ideas or even just locking in those final colour choices, call us to book in a colour consultation. With our showroom on Hawthorne Road, we have good knowledge of the local area and current trends and are always happy to help.
Apartment Complexes
Even though most properties in Hawthorne are single dwellings, the area does also contain many apartment and unit complexes. If you are considering a repaint of a complex in this area, it is important to choose a painting company that is equipped for this type of job.
Choosing painters that specialise in body corporate work means that they have the knowledge and capability to properly assess and correct any structural damage prior to painting, and apply exterior membranes matching the needs of the building. All increasing the longevity of the paintwork.
Another issue to consider is whether access equipment needs to be hired. Many painting companies may need to externally hire scaffolding or other specialist access equipment, passing the cost on to the client. A professional body corporate painting company should be able to provide their own specialist access equipment, reducing cost to you and reducing man hours through familiarity with the equipment.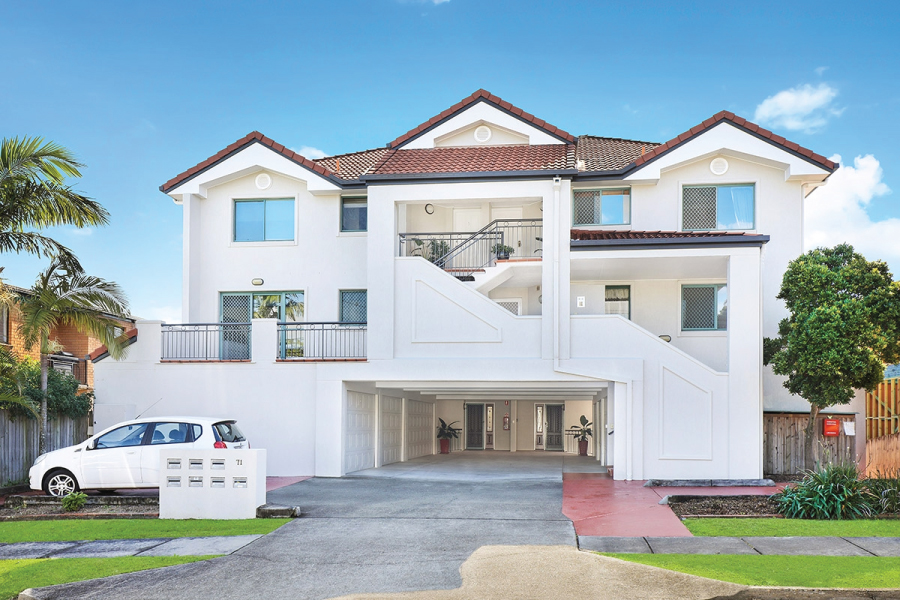 Miles St unit complex, painted by Darryl Hathway Painting and Decorating
This unit complex at Miles Street, Hawthorne, was suffering from oxidation of the paintwork and hairline cracking of its render. Our team thoroughly prepared the surface. All assisted by our in-house scaffolding systems and Zeus spider boom.
Riverfront Properties
Those fortunate enough to live in one of its many riverfront properties enjoy views across to Teneriffe and New Farm.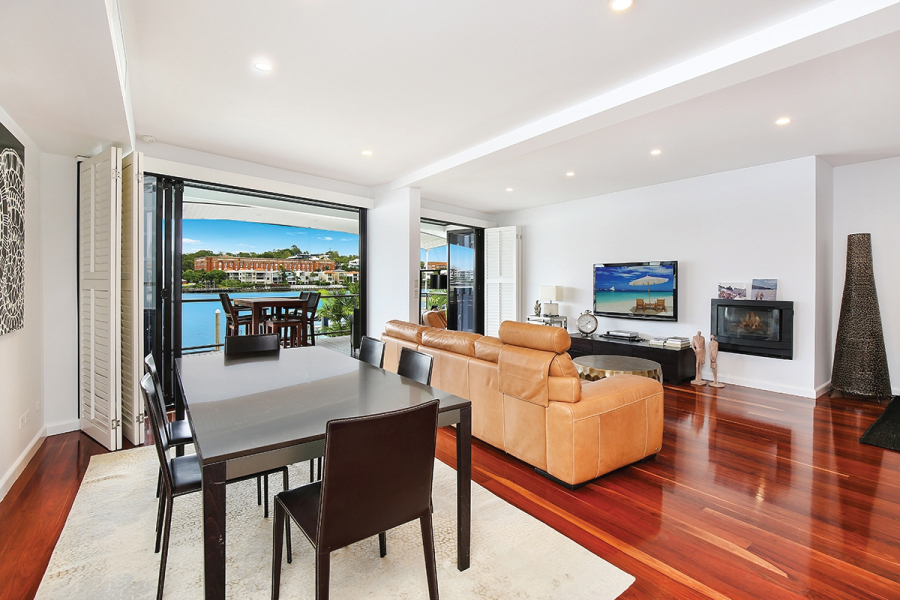 This riverfront property which we painted on Gordon St, Hawthorne, has spectacular views across to the Teneriffe Woolstores
When painting your riverfront property, it is important to consider how well your chosen paint can withstand the environmental conditions. The salt water content of the river, while less than that of sea water, can still increase the rate of degradation of your paintwork. Likewise, wind force is often stronger around these properties. Choosing the right product, be it interior coating or exterior membrane, can increase the longevity of the paintwork and help prevent costly damage to the underlying structure.
Why Choose Darryl Hathway Painting and Decorating?
We're not just the highest rated painters in Hawthorne, we're the highest rated painters in Brisbane and Australia, with a current rating of 4.9 stars from over 160 google reviews. If you are interested in painting your Hawthorne home, call us, or take advantage of our convenient location and come in for a chat. We would love to add you to our list of happy clients.
Award-winning painters
Locals who know the area and local trends
Convenient showroom location
Expertise in residential, body corporate, and commercial painting
Thorough property inspections and comprehensive quoting
Quality products
Product recommendations specific to the needs of your property
Choice of an industry-leading 10-year workmanship warranty