Painting Chandler
Suburb Guide
Chandler is a southern suburb of Brisbane located adjacent to the Tingalpa Reservoir and the suburbs of Capalaba, Belmont and Gumdale. Residents of Chandler enjoy rare acreage plots within 30 minutes' drive of the Brisbane CBD. The space allows for a relaxed lifestyle with a rural feel, whilst staying only a short drive of the major shopping precincts in neighbouring Capalaba.
Many large and beautiful properties have been built in the area to make the most of the sizeable blocks of land. These homes use a variety of building materials, including timber, and exterior concrete and render. Similarly, large decks are not uncommon in the area, taking advantage of the the wide array of natural Australian flora and fauna prevalent in the area.
When thinking about painting a property in Chandler, there are a few specific things homeowners should consider.
Paint Choice
Your home is often your greatest investment, and it is important to remember that a proper paint coating won't just look good, it will help to protect the underlying structure from damage and deterioration. A quality painting company should be able to give you a formal property inspection, identify any areas of existing damage, and talk you through your paint choices based on structure type, pre-existing damage, and environmental stresses.
Some areas of Chandler have experienced flooding in the past, so depending on the location and elevation of your Chandler home, waterproofing and use of a mould resistant paint may be a necessary consideration.
Colour Scheme
Often, when painting the family home, the choice of colour should be made in consideration of surrounding properties as well as personal taste. As the blocks in Chandler tend to be larger than in many areas of Brisbane, neighbouring properties are less imposing, as are their colour schemes, giving you greater choice with your own.
Consider the feel you want to evoke in your home as well as the colour schemes you admire from other properties you have seen. Also consider the period and architectural style of your home in your decision. Ideally, you should choose a palette that you will be happy with for the next 10 years, as a professional paint job should last at least this long given the right attention.
Timber Staining
Timber is used commonly in Australian architecture, either in the main body of the structure, as architectural features, or as flooring or decking. The right choice of timber stain should tie into the colour of the home and complement the natural environment.
At Darryl Hathway Painting and Decorating, we offer timber staining as well as painting.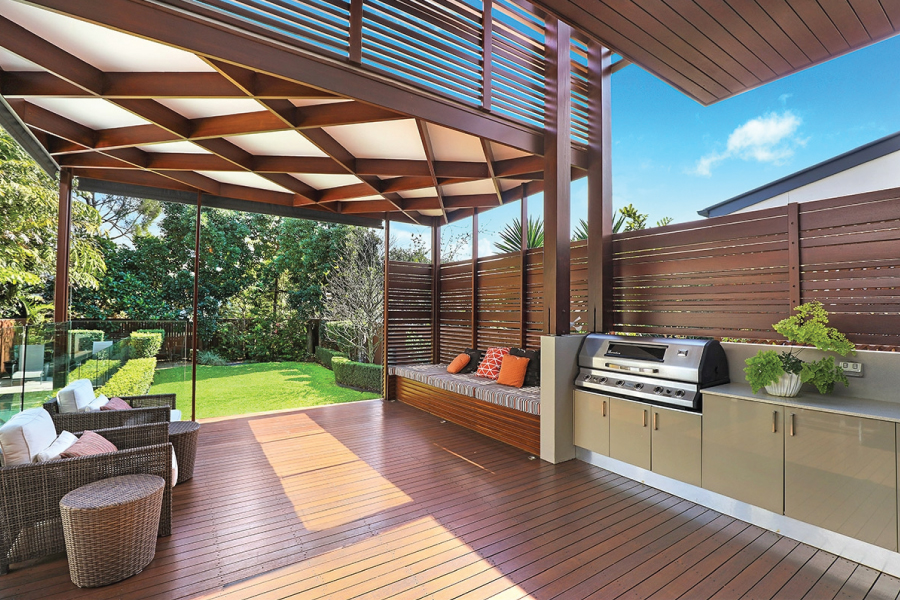 After some love from our team, the deck in this New Farm home looks vibrant and inviting
Access
If your property is large, then it is important not to overlook the issue of access. Many smaller painting companies will have to externally hire access equipment at an additional cost which is passed on to the client.
At Darryl Hathway Painting and Decorating, we have a range of in-house access equipment, including scaffolding, an all-terrain scissor lift, and a zeus spider boom. The need for this access equipment is considered during your property assessment and if it is required we provide it free of charge.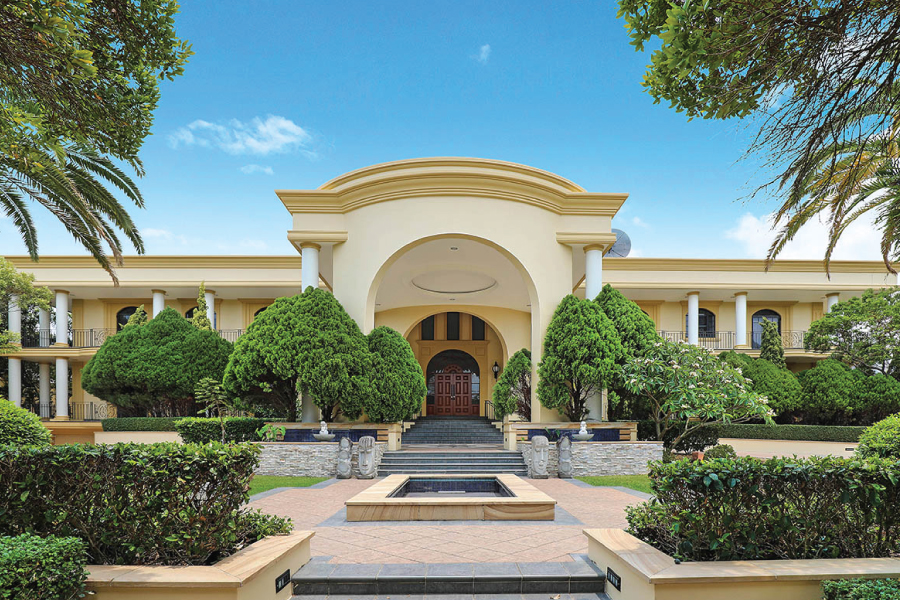 This property in Stretton, Brisbane was painted by Darryl Hathway Painting & Decorating
This expansive home in Stretton, Brisbane, would have been possible but time-consuming to paint using scaffolding. By using our in-house Zeus spider boom we were able to save these valued clients time and money.
Maintenance Programs
To keep your newly painted house looking as good as possible, it is important to make sure that the paintwork is properly cared for. To increase the lifespan of your paintwork, you should clean any stains swiftly and ideally wash interior walls regularly. Exterior walls should also be washed down at least once a year to remove dirt build-up.
Many painting companies will give you the option of subscribing to a maintenance program. This involves regular cleaning of the painted surfaces as well as inspection to identify deterioration of the paintwork so that touch ups can be performed as needed. In addition, periodic coatings of high traffic areas can be applied.
At Darryl Hathway Painting and Decorating all maintenance programs are individualised to the needs of your property. If you would like to find out whether there is a maintenance program that can prolong the life of your paintwork, talk to us today.
Why Choose Darryl Hathway Painting & Decorating
As locals, we have lots of experience in painting all styles of Brisbane homes and protecting them from the Queensland weather. We are proud to remain a family business, showing personalised care and exceptional service to our clients, all while having the capability and resources of a large painting firm. These are just a few of the many reasons clients choose Darryl Hathway Painting & Decorating;
Full range of services, including interior and exterior painting, as well as timber and deck staining.
Colour consultation services included
Restoration services, including Queenslander restoration and painting, lead paint removal, and water damage restoration.
Thorough property inspection prior to commencement of work, to provide the most accurate possible quotation and scope of works.
Choice of an industry leading 10-year workmanship warranty.
Individualised product recommendations based on the needs of your property.
Conscientious teams with a commitment to quality communication
Use of our in-house specialist access equipment wherever needed; including scaffolding, scissor life and our Zeus spider boom.
Maintenance programs tailored to the needs of your property.
We would love to talk to you about what we can do for your Chandler property. Contact us today!