Painting Bulimba
Suburb Guide
As the Brisbane River makes its first bend towards the heart of the CBD, you'll find the suburb of Bulimba. This family friendly suburb is beautiful and leafy, and its proximity to the CBD and vibrant restaurant and retail scene make it just as appealing to professionals and singles.
Cool Queenslanders
Bulimba is one of the many areas in Brisbane where residents have had the sense to preserve the architecture of its traditional Queenslanders. Being close to the river, these homes are able to make use of the river breeze coming from the northern and western aspects of the suburb, drastically reducing cooling costs in the summer.
Whilst some of these homes are showing their age, the transformation potential with restoration and repainting is remarkable. Certainly, colour scheme has a massive impact on the look and feel of the home and is one of the most effective ways to modernise your Queenslander. Lighter colours are always effective in making the house feel cool and fresh, and in Bulimba, blues are a popular adjunct to the fashionable neutral white colour schemes of Queenslander homes.
This house in Parry St, Bulimba, shows beautiful execution of this colour scheme by the team at Darryl Hathway Painting and Decorating. Light blue is paired with white accents of the rails, windows and awnings. Set against the turquoise tones of the pool and the vibrant greens of a well-manicured garden, the result was stunning.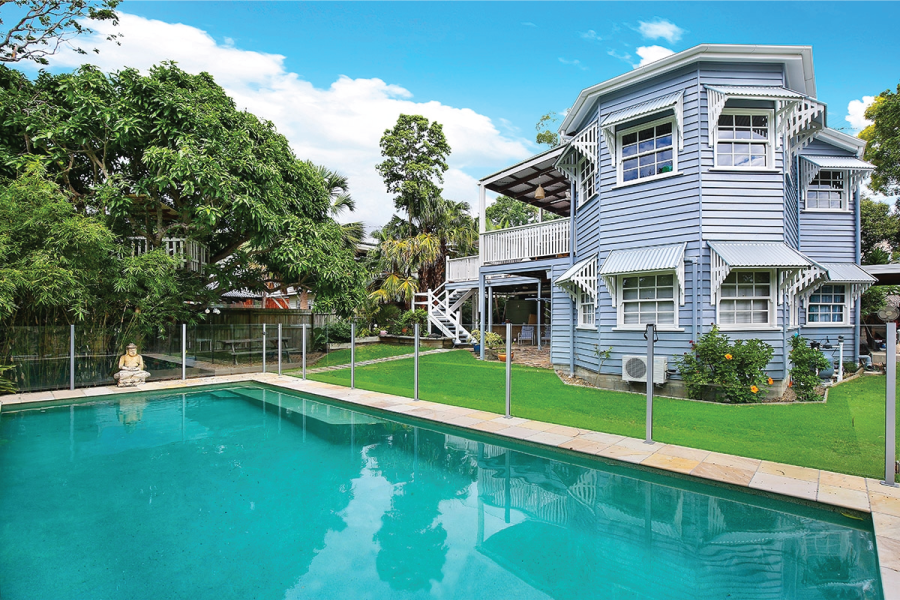 A traditional Queenslander house in Parry St, Bulimba
Darryl Hathway Painting and Decorating are experts in Queenslander restoration. With specialist sanding and access equipment, we always ensure the condition of the property is optimal prior to repainting. Feel free to contact us to discuss what we can do for you or read more about Queenslander painting and restoration here.
River Views
With two sides of the suburb river-adjacent, Bulimba has its fair share of waterfront homes. These homes lend themselves to river access for recreation as well as spectacular views across to Teneriffe and Newfarm with the buildings of the city stretching above.
Living close to the water, however, does expose your paintwork to harsher environmental conditions. Wind conditions are generally more severe and the salt content of the river at Bulimba does increase the rate of paintwork erosion. Protecting your investment with a high-quality paint will not only look great and last longer, but will also act as a shield to protect the underlying structure of the home. By the same token, if you are noticing aging and breakdown of your existing paintwork it is important to act quickly to avoid further costly damage to your property.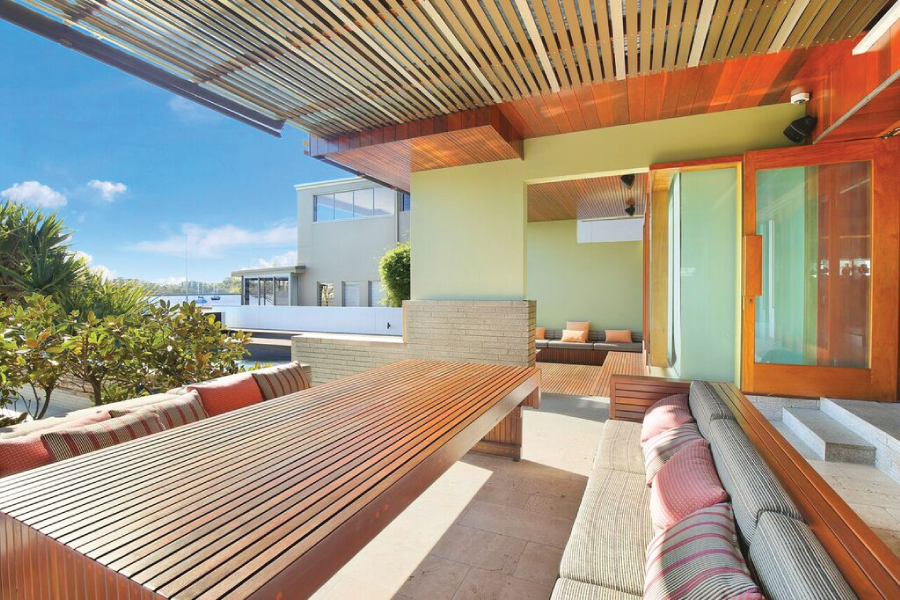 Our team of painters restored this riverfront home in Quay Street, Bulimba, with exterior painting and timber staining
This Bulimba waterfront property on Quay St had been suffering as a result of riverside weather conditions, with damage to its magnificent Spotted Gum timber panelling. The team at Darryl Hathway Painting and Decorating worked closely with the homeowners and restored the property by repairing damaged timber elements before recoating and painting. The homeowners now have their property looking like new once again, and ongoing maintenance by our team will help to keep those high exposure areas looking their best.
Darryl Hathway Painting and Decorating is Brisbane's highest rated painter and has extensive experience working on luxury and waterfront properties. Feel free to call us to discuss the options for your home including restoration, repainting, and maintenance, backed by our best-in-industry 10-year workmanship warranty.
Boutique Apartment Complexes
Bulimba, like many inner-city suburbs, has undergone a recent period of development, with the addition of numerous elegant boutique apartment complexes. Whilst not yet in as much of an oversupply as other areas of Brisbane, the competition for lucrative tenancies is still high. This is especially true considering the rental yield of units in this area averages only 4.2%, lower than many other Brisbane suburbs.
Investors and owner-occupiers alike understand the value of well-maintained exterior paintwork. A fresh and inviting façade can increase rental occupancy and resale value, whilst the use of the right products can help prevent damage such is render cracking.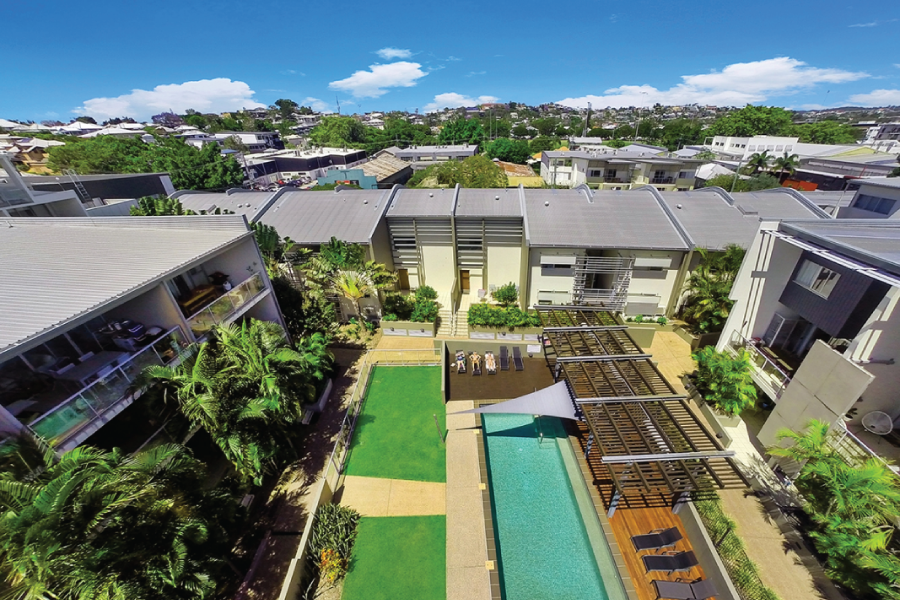 Apartment Complex in Bulimba painted by Darryl Hathway Painting & Decorating
This complex in Bulimba had issues with render cracking prior to service. Problem areas were identified in property assessment by our dedicated body corporate manager and access was achieved using our in-house scaffolding systems, scissor lift and Zeus spider boom. Existing damage was repaired before painting with a protective exterior membrane.
With large teams and our specialist access equipment, no job is too big for Darryl Hathway Painting and Decorating. Contact us for a free quote or to arrange a property inspection.
Bulimba locals love working with Darryl Hathway Painting and Decorating. Hear what they have to say about us…
"Both Will and Dylan were very professional at all times and I would highly recommend your company to family and friends"
"Nigel was excellent, glad to have him come again to do the rest and interiors in the future."
"The crew were really professional polite and happy. Couldn't be more happy and would recommend you to anyone"
"Very experienced, excellent job"
"Excellent finish, great care taken. Good Job!"